Messaging that works.
Words that fit.
Content that turns heads.
Before you can write anything, you need to shape what you want to say. That's where messaging comes in.
I love messaging. It's where you dig into the behind-the-scenes DNA of your brand and surface the tiny, bite-sized bits you'll use in your positioning, strategy, and communications efforts. Getting your messaging right is important—it resonates with your audience and sticks with them long after they've experienced it. It's a lot of fun, hard work.
I flex my writing muscles on B2B and B2C projects for large and small businesses.
Writing's where I got my start, and it's at the heart of everything I do. Writing defines and clarifies what you want to say, educates and entertains, adds sparkle to messaging, grabs attention, and so much more. The writing I've done has evolved from print > digital > mobile, and I can't wait to see where it goes next.
Content strategy brings messaging and writing to life. It also got me to learn to love spreadsheets. That's how powerful content strategy is.
Still not sure what it's all about? In their book Content Strategy for the Web, Kristina Halvorson and Melissa Rach define it perfectly: "Content Strategy guides your plans for the creation, delivery, and governance of content." Content strategy informs the editorial direction, UX/technical implementation, and backend workflow of any project.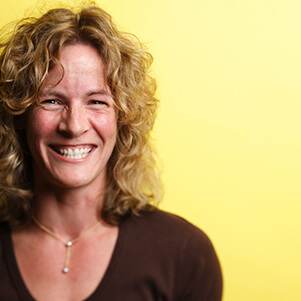 Digital technologies and a love of language have shaped my career. After an incredibly short stint in academia (first career choice: Italian professor), I got my start as a writer during the zany dot.com era. I earned my messaging chops as a content consultant to Fortune 500 and international clients, and added content strategy to my bag of tricks along the way. I bring an editorial approach to each project and my agency, consulting, and in-house experience gives me the opportunity to be dangerous in a whole bunch of industries.
Emily is an amazing analytical human who can turn verbal diarrhea into pithy copy that cuts through the noise and makes an impact.
Calum Kilgour
|
Slingshot Edge
I've had the pleasure of working with Emily in several message development workshops. The workshops are intense and a lot of work, but made fun and exciting by Emily and her team. They are masters of pulling out the significant details and helping craft a message that communicates the true value of your products and services. Emily in particular is very astute in assigning value to ideas making it possible for the true message to rise to the top.
Michael Rocco
|
Power School
Emily is among the best writers I had the privilege of working with, during my nearly-20 years in marketing. Not only is Emily a great pro and a wonderful writer, who knows how to capture the essence of a story and pass it to the reader in a clear and precise way, but she is also a fun person to work with.
Ilan Vagenshtein
|
Marketing, Sales Enablement & Business Development
I had the pleasure of working with Emily while I was at MedCases. She was a tremendous support to our sales and marketing efforts her flexibility to adapt to our needs was a big part of our success. I think Emily brings great ability and teamwork to the company she works for I recommend her without question.
John O'Connor
|
Medcases
Emily is one of the most astute, analytical, and strategic forward-thinking executives I have worked with in a marketing capacity — all helped with a keen creative mind and an exceptional sense of humor. Her ability to synthesize complex business needs and devise a creative win-win solution for her clients truly sets her apart from her competitors. I would not hesitate to use her services when the need arises.
Jeffrey Hirschberg
|
Writer-Director/Film Professor